Company Recognized for Second Consecutive Year for Outstanding Culture and Organizational Health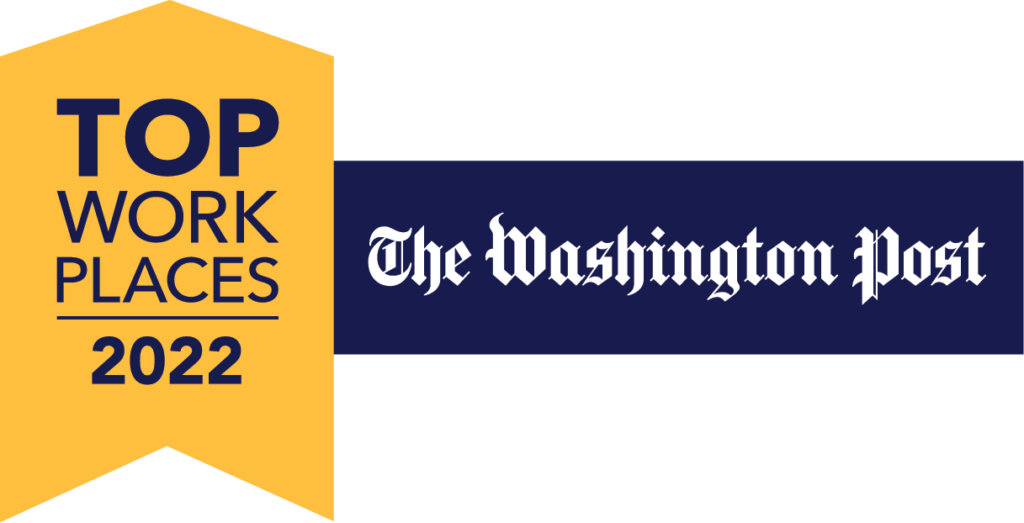 HERNDON, VA, June 22, 2022 – Expedition Technology (EXP), a leader in the development and deployment of novel solutions supporting the defense and intelligence communities, today announced it is one of a select group of companies in the Washington, DC area to receive The Washington Post's 2022 Top Workplaces award. This marks the second year in a row EXP has made the list of 200 businesses of all sizes and market verticals, placing #48 for firms in the 50-149 employee category.
"The Post's Top Workplaces list is now in its ninth year and continues to highlight the companies in the Washington-area that employees deem to be leaders in company satisfaction and engagement," said Washington Post Top Workplaces editor Dion Haynes. "Each year, the leaders at these companies are commended for their leadership and collegiality, qualities which have increased in importance to employees with the last few years of heightened transition and change."
Top Workplaces identifies elite companies that outperform in a crowded market based on their organizational health. EXP and others have been chosen because they have created high-performance cultures where employees understand and align with the company's vision, have the opportunity to perform challenging work, and feel they and their input are valued. Selection is based solely on employee feedback gathered through an anonymous third-party survey administered by research partner Energage, LLC, which measured several aspects of workplace culture, including alignment, execution, and connection.
"We spend the majority of our weekday waking hours at work. Everyone deserves the opportunity to love what they do. That's why we are laser focused on the employee experience," said Marc Harlacher, EXP's President and CEO. "Every aspect of our company – what we do, who we are, how we operate – reflects the careful and deliberate consideration of our team. We understand that no matter how good today's solution is, it must continuously be refined and scaled to achieve its intent in an ever-changing world. That's precisely what we will do to keep earning the trust of our employees and Top Workplaces recognition in the future."
The Washington Post hosted an awards ceremony on Thursday, June 16 to celebrate EXP and all the other top-ranked companies.
About Expedition Technology
Expedition Technology (EXP) designs, develops, and delivers innovative solutions with national impact for the defense and intelligence communities. We use machine learning, artificial intelligence, and other advanced algorithms, platforms, and technologies to solve our customers' most complex, demanding, and urgent C4ISR challenges. Our culture promotes individual growth and opportunity, prioritizes a collaborative team spirit, and invites the intellectually curious to solve challenging problems creatively. Headquartered in Northern Virginia's high-tech corridor, EXP is a rapidly growing, privately held, employee-owned company that pushes the boundaries of what is possible every day.
To learn more about EXP and discover why we are an award-winning workplace, visit our web site and follow us on LinkedIn.