Company to Develop Innovative Solutions to Safeguard Information and Secure Mission Operations as Part of Government's SCISRS Program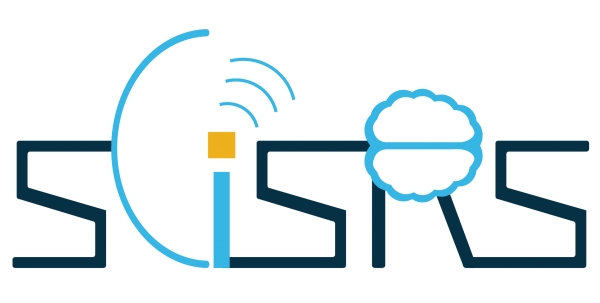 HERNDON, VA, November 18, 2021 – Expedition Technology (EXP), a leader in the development of innovative solutions with national impact for the defense and intelligence communities, today announced it has received a multi-year award worth more than $15 million from the Intelligence Advanced Research Projects Activity (IARPA). EXP, along with its subcontractors, Purdue University and Riverside Research, will perform work under IARPA's Securing Compartmented Information with Smart Radio Systems (SCISRS) program.
The SCISRS program aims to develop smart radio techniques that can automatically detect and characterize radio frequency (RF) signals potentially associated with attempted data breaches. SCISRS will elevate the abilities of the Intelligence Community and Department of Defense to safeguard information and data generated, stored, used, transmitted, and received in secure facilities and beyond.
According to SCISRS program manager Dr. Paul Kolb, "Our research goal is extremely challenging because we need to scan an enormous frequency range and analyze terabytes of data every second – we are looking for the proverbial needles in the RF haystack."
EXP will help IARPA achieve its goal by leveraging machine learning, digital signal processing, and other technologies to quickly and accurately identify and assess overt and hidden signals that threaten to compromise communications and information. By maximizing insights, addressing uncertainties, and providing reasoning and data provenance, EXP's solutions will offer the potential to better secure mission operations in any "in the wild" RF environment – enhancing national security and possibly saving lives.
The EXP team brings directly relevant experience to the SCISRS program, positioning them to deliver important results quickly. EXP served as prime contractor on the Radio Frequency Machine Learning Solutions (RFMLS) program at the Defense Advanced Research Projects Agency (DARPA). Under RFMLS, the first DARPA program to focus on the application of machine learning to RF, EXP addressed the performance limitations of conventional RF systems by applying modern, data-driven machine learning to the RF spectrum domain.
"Individual threat actors and nation states raise the volume and sophistication of their efforts to steal information from us every day. We must stay a step ahead to secure our data, mitigate risk, and promote continuity of operations to protect our people," said Marc Harlacher, EXP's President and CEO. "The SCISRS program represents an exciting opportunity for EXP to contribute to a vital initiative. We look forward to supporting IARPA and taking the next steps in the evolution of our company."
About Expedition Technology
Expedition Technology (EXP) designs, develops, and delivers innovative solutions with national impact for the defense and intelligence communities. We use machine learning, artificial intelligence, and other advanced algorithms, platforms, and technologies to solve our customers' most complex, demanding, and urgent C4ISR challenges. Our culture promotes individual growth and opportunity, prioritizes a collaborative team spirit, and invites the intellectually curious to solve challenging problems creatively. Headquartered in Northern Virginia's high-tech corridor, EXP is a rapidly-growing, privately-held, employee-owned company that pushes the boundaries of what is possible every day.
To learn more about EXP and discover why we are an award-winning workplace, visit our web site and follow us on LinkedIn.
Media Contact
Alan Gilbert
Expedition Technology
(703) 624-4675 (m)
agilbert@exptechinc.com
www.exptechinc.com