Each summer, Expedition Technology welcomes a group of interns who join us for an immersive experience. They receive challenging assignments, contribute meaningfully to exciting and important programs, and gain an appreciation for life at a rapidly growing technology company.
We were especially pleased to host our interns in person for Summer 2021 since COVID forced everyone to work remotely last year. Our four interns participated in a variety of projects in machine learning, signal processing, and computer vision:
Asa H. (Georgia Tech) researched and prototyped techniques to use semi-supervised learning to improve object detection performance in images.
Noah S. (Haverford College) explored automatic localization and labeling for objects in over-the-horizon radar data.
Rachel B. (Kent State) worked on a test framework for validating an FPGA pulse sorter given simulated radar metadata and implemented the Barlow Twins loss in our signal classification deep neural network (see our previous blog post on ChaRRNets).
Ramya M. (University of Pennsylvania) explored object detection in point clouds, including self-supervised learning using TensorFlow and PyTorch, helping to advance the effort a previous intern, Jesse, wrote about in 2019.
Our interns spend the entire summer embedded with their project team. This lets them truly become part of the Agile development process: participating in scrum meetings, sprint planning sessions and retrospectives. Ramya repeated a regularly heard refrain from our interns over the years: "My team talked to me like I was their equal. They asked for my input, which made me feel respected and comfortable."
Interns benefit from more than interesting and innovative technical work. We include them in the fun things we do as a company, from game nights and happy hours to attending a Washington Nationals baseball game.
Since none of our interns were from the DC Metro area, they also coordinated fun weekend adventures and explored together. They went hiking at Harper's Ferry, wandered through the museums on the National Mall, became detectives at the International Spy Museum, shopped in Georgetown, and meandered through Alexandria to take in the Torpedo Factory Art Center, Gatsby's Tavern and various history museums.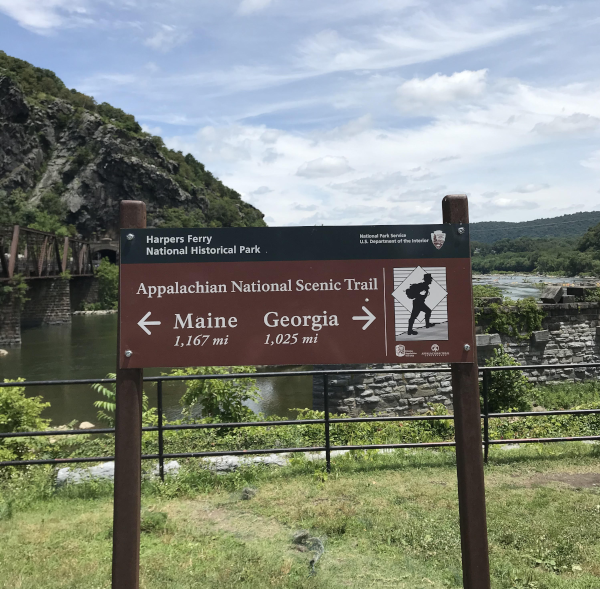 One of our interns' weekend explorations led them to Harpers Ferry National Historical Park, about 40 miles from our office in Herndon, VA
It's an EXP tradition that we end the summer with a presentation from each intern showcasing the work they did and progress they made. Noah said, "The presentation was great. I was nervous, but putting together my slides reinforced the integral role that I had in seeing the program advance and come full circle."
Asa said, "With the guidance and encouragement of my team, I explored a wide range of the responsibilities of a machine learning engineer. Working at EXP taught me a lot about the engineering process. I felt like the culture at EXP was strongly supportive of this process and my role in it."
Ramya said, "I think the biggest skills I gained from EXP that I didn't have coming into my internship were being able to work out of a large codebase that I didn't write myself, developing a codebase in a team setting where it's important that my code is clear and concise, and iterating upon/debugging a machine learning system by asking the right questions and running the right experiments to answer those questions."
What advice do the 2021 interns have for next year's group? "Get involved," Rachel says. "Go to the Software Development Brown Bag Sessions, attend the Technical Exchange Meetings, and ask lots of questions. There are so many people willing to help you. Take advantage of it!"
And that's a wrap. We are always sad to see our interns return to school in the fall, but we look forward to doing it all again next year. We are currently reviewing applications for Summer 2022. Send yours today!
https://www.exptechinc.com/wp-content/uploads/2021/10/harpers_ferry_small.png
589
600
Cheryl Danner
https://www.exptechinc.com/wp-content/uploads/2018/02/logo_alpha_large.png
Cheryl Danner
2021-12-03 09:00:00
2021-12-03 13:06:23
2021 Internships at EXP